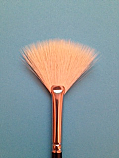 See details
Soft White Goat Fan - 385PC
Soft Goat Fan Brush is used for Soft Blending, Finishing, Dusting, Powder. Also used to apply Facial and Body Masks.
---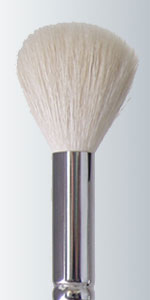 See details
White Goat Hair Brush - 660PC
Made with very soft Goat Hair. Ideal for softening the finish or very soft blending and shading.
Used for Powder for the face and Blush for the cheeks for blending and softening.
---